SALON PRODUCTS
amika:
The name amika is derived from Latin and means "girlfriend" or "friend" in a number of the Romance languages. Infusing the latest technology with a creative edge, amika tools and hair care are born to perform and live to impress and truly live up to their name as hair's best friend.

amika is an independently owned boutique company that encourages a dynamic culture where creativity can flow freely. To learn more about Amika, click this link to visit their web-site http://loveamika.com/
davines
Davines. Founded in 1983 by Bollati family in Parma, Italy, Davines Group was a research lab that produced hair care concoctions for global cosmetics. Fortunately for us, after a decade of carefully refining their products, the Italian brand decided it was time to branch out on their own. Their products are made from eco-friendly ingredients with an emphasis on scientifically proven effectiveness, and packaged in reusable containers made of reusable, food-grade materials. The result is a professional line that our hair and conscience can love. To learn more about Davines, click this link to visit their web-site http://www.davines.com/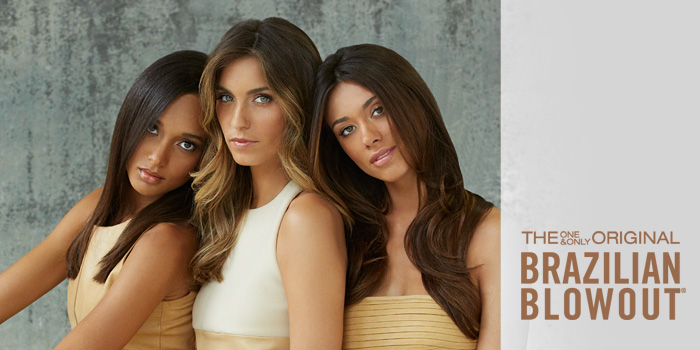 Brazilian Blowout
Brazilian Blowout professional smoothing treatments are the most innovative and effective in the world. Through the use of breakthrough bonding technologies, these customizable smoothing treatments actually improve the condition of the hair by creating a protective protein layer around the hair shaft to eliminate frizz and smooth the cuticle. The end result is smooth, frizz-free hair with radiant shine! To learn more about Brazilian Blowout, click this link to visit their web-site https://brazilianblowout.com
Aloxxi Color
You know the color on your nails. You know the color on your lips. But do you know the color your hairdresser puts on your hair? With over 100 Color Personalities to choose from, Aloxxi is changing the way you experience salon hair color by introducing a unique, interactive consultation experience. The end result brings together standout hair color products and the talent of the hairdresser that can transform you into a Blonde Bambino™, A Brunette for Casanova™ or a Florentine Dream® - - or any hair Color Personality that denes who you are!